200 + 300 hour Yoga Programs
with Personal and Professional Tracks
Our programs are for serious practitioners who are interested in the discipline of practice, a mindful lifestyle, physical and emotional health, safety in asana and how Yoga can support them in their day-to-day lives.
We have two programs corresponding to where you are on your journey:
200 hour Program – with two tracks: 1. You are curious about becoming a yoga teacher -or- 2. You want to learn about the full breadth of yoga practice, including the poses, history and philosophy, meditation and breathwork for you personal development and you have no interest in teaching
300 hour Program – you are a teacher or have completed a 200 hour TT and want more support, depth of information, specialized training, and to set yourself apart from the hundreds of other 200 hour teachers out there (details on the 300 hour program below)
What is Yoga School?
Yoga is all things -- a spiritual practice, a system of physical health, a method of knowing oneself more completely and honestly. Yoga practice is practical, accessible and relevant. It meets you where you are, whatever your circumstances. Physically limited? Grieving, doubtful, anxious? "Bad habits"? None of it matters. Yoga is for Everyone.
Yoga School can be the perfect place to dive into what this practice can do for your life. Commitment and accountability are built in -- then your practice becomes a habit, more solidified, something you take with you.
Education is always an investment in one's development and evolution and can lead to major transformation. It is incredibly important to have a solid container for that exploration. Yoga School is a place you can practice being yourself completely, without judgement or expectation. There's nothing more powerful than that.
Many of our trainees are professionals who have said this is the most comprehensive and well-structured education they've ever had. We are proud of these programs as good, solid pedagogy, similar to higher education.
In fact, you can read snippets from interviews with past graduates about what it was like to go through our programs.
Size and Format
We hold just one program every year with no more than 14 students, making this a personalized experience with individual attention.
Why our programs are different
Several reasons including our class size -- you will not get lost in a group of 20 or 30 other trainees.
We have a diverse student community. In every program we've held, the age range has been from 20s – 60s. This influences our topics and conversations in the best of ways, and we learn from each other because of the diversity in age, outlook and life experience. It also makes our discussions rich and that becomes an important part of the learning.
Our programs have longevity in the Sacramento yoga community -- our TT programs started in 2009 and have been carefully curated over the years.
The biggest difference is that we recognize that not every yoga teacher is the same (and not everyone wants to be a yoga teacher).
Many people want the education, personal development and community that comes with a typical Teacher Training, but they have no interest in teaching.
While other people feel that deep desire to share their love of the practice with others through teaching, be it at a studio or gym, at a senior center, with kids or any of the other million ways to be of service.
Our 200 hour program meets the desires of both types of students with Professional and Professional Tracks.
Our 300 hour program provides 200 hour teachers the space and information to refine and individuate.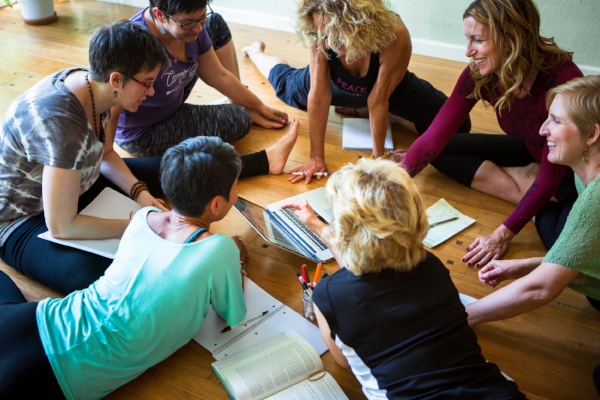 The next 300 hr program starts January 2020.
You can get on a notification list specific to this training, or contact me anytime with questions.
Advanced Studies Teacher Training for 500 hour RYT certification with Yoga Alliance.
We get better at what we practice, so be careful what you practice! Inevitably, we end up passing our practice habits on to our students. Every teacher, of any discipline, no matter how long they've been doing it, needs a check in once in a while.
In yoga, industry dictates that you are a full blown Yoga Teacher with just 200 hours of training. It's a great foundation, a place to build from. Yet, as with anything you want to learn, any skill you want to grow, any career you want to build, more education is absolutely necessary. No matter what style of Yoga you teach, this training is purposefully created to empower you with practical and effective teaching tools. We will offer you a rich set of skills to feel grounded in a seat of leadership with integrity and context.
The Advanced Studies Teacher Training is designed to make you a more effective teacher. No matter what your background of Yoga is, you will improve radically.
This yearlong program is for those who have completed a complementary 200 hour teacher training and have teaching experience, and also for those with a serious yoga practice seeking fun and personal growth.
You:
want to feel more confident in your teaching and set yourself apart in the sea of 200 hour teachers.

want to specialize in a particular niche while adding another layer to your understanding of the basics like philosophy, anatomy and teaching methodology.

hear conflicting information about anatomy, safety in poses and cueing, and you want a science-based approach to the body and movement patterns

aren't getting what you want out of workshops alone.

want to do something for yourself.

want to integrate the practice even more. Even deeper.

crave being in a community with other people who are learning.

need structure in your life, in your practice, to get back on course.

have been teaching and/or practicing for awhile now, and it's time to truly be a student, collaborate with differing viewpoints, and dive back into the deeper layers of Yoga.
Our main question through this year will be "What is "advanced" Yoga?" This may seem like a simple question, but the layers peel back and reveal assumptions, conditioning, biases, judgments and stigmas that are critical to look at.
As a long-time practitioner, you know there is no "there" to get to, and this program reminds you again and again that we are as unique as our fingerprints.
Teaching "off script" requires us to be present, to have the knowledge and ability to teach individuals even when in a group, and craft a class that is meaningful as much as it is physical.
In this 300 hour teacher training, you will:
amplify your understanding of general anatomy and the uniqueness of bodies

learn a science-based approach to anatomy and physiology that counters current teaching trends and cues

understand Ayurveda and how it can enhance your health

get personal with the chakras and subtle energy

learn how to apply the therapeutic applications of yoga into your teaching

develop an understanding of the aspects and language of trauma-informed yoga

learn to really tune in to and read the room

explore working with specific populations

get real about the business of yoga

deepen your own connection to this practice

and so much more
Format and 2020 Dates
Our program schedule of 12 weekends once a month over the course of a year will allow time for application and absorption of new information.
Fridays (hours vary, outlined below); Saturdays 10-5:30 pm; Sundays 10-5:30 pm
Other hours required (as outlined in the Information Packet)
January 3-5 (Friday 12-5:30 pm + Sat/Sun)
February 1-2 (Sat/Sun only)
March 6-8 (Friday 6-9 pm + Sat/Sun)
April 3-5 (Friday 6-9 pm + Sat/Sun)
May 1-3 (Friday 6-9 pm + Sat/Sun)
June 5-7 (Friday 12-5:30 pm + Sat/Sun)
July 11-12 (Sat/Sun only)
August 7-9 (Friday 12-5:30 pm + Sat/Sun)
September 5-7 (Sat/Sun/Mon)
October 3-4 (Sat/Sun only)
November 6-8 (Friday 6-9 pm + Sat/Sun)
December 5-6 (Sat/Sun only)
Tuition Details
Tuition: $4200
A $500 deposit is required with your application which will be applied to tuition upon acceptance. Balance due prior to the start of the program. Payment plan is available. (Check out question #10 of our FAQs for more information about our pricing.)
Tuition includes:
All scheduled weekend hours

Monthly packets and materials

Specialty guest teachers

Assigned mentorship and personal support

Option to register with Yoga Alliance as a 500 RYT upon completion of all requirements

Monthly check-in with Michelle

Practice teaching opportunities with feedback

Observation and assisting (one class a month outside of weekend hours)

Community, structure and personal development

Tuition does not include:
45 additional workshop/class hours (giving you the ability to personalize/specialize in area of choice)
Books
Yoga Alliance registration fees
Next Steps
Look over the Information Packet. There are more details there, including a useful FAQ sheet. After you read all of those, if you have questions, just ask.
Talk to someone
There will be an Information Meeting with some of the teachers and past grads of this program to talk and details why this program is different. Date TBD.
If you can't make it, you can still ask questions -- connect and either I can answer your questions or I can hook you up with a past graduate (or three) to give you a more complete picture of what this program is about.
The bottom line
This yearlong program is a beautiful opportunity, as well as a serious commitment. Please email with any questions, to meet with Michelle or to talk to a past graduate. Also read the information above on this page for more about our education philosophy and approach in general.
Apply
Here's the application.
We look forward to being in practice with you!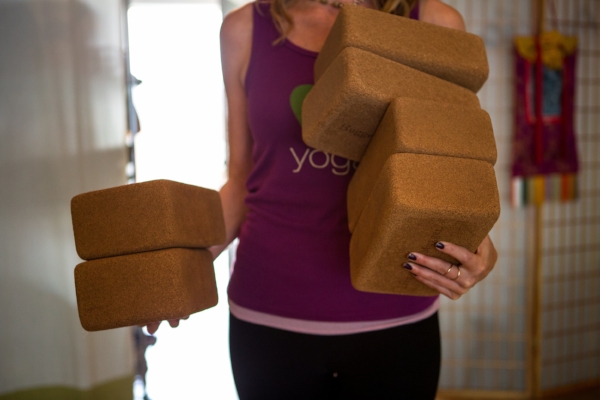 Our 2018 200 Yoga School program is currently in session.
Foundational 200 hr Program
The world of Yoga is vast and you want to make sure you set a strong foundation with the right education. In this 200 hour program, you will be introduced to the full spectrum of Yoga practice.
Rather than a prescription for how to practice and teach yoga, this in-depth study is an invitation to cultivate a language of yoga that comes from your own grounding in the practice.
Content and Approach
We teach the full spectrum of Yoga practice — what that means on the mat and off the mat.
In this program, you have two tracks to choose from: Personal and Professional.
The Personal Track is for you if you want to dive into the poses, philosophy, history and modern application of Yoga for your own deepened understanding of the practice and your personal development.

The Professional Track is for you if you want all of that AND you want to learn the methodology of teaching and, upon completion of all program requirements, register with Yoga Alliance and teach yoga.
This is one program, same time-tested curriculum (with some adaptations for each track), same weekends, together as one group. The two tracks have a slightly different emphasis and perks, all outlined below.
Bedrock Content
The foundation of the program follows these main themes of content (for both tracks):
Philosophy

The foundation of Yoga practice is the philosophical and spiritual support. Our program is based around the Yamas and Niyamas and we explore the Yoga Sutras, the Bhagavad Gita and some Buddhist philosophy.

Asana

We are not style-specific, so our asana (pose) explorations have many influences and you will not be stuck with just one way to practice (or teach). Your training will pull from the wisdom of Iyengar, Viniyoga, Yin, Restorative and Vinyasa. We teach and train in the philosophy that there is no one right way to do a pose… or put another way, not every body looks (or should look) the same in every pose.

Meaningful Anatomy

You will have an experiential understanding of the body. It's not about memorizing every muscle name — it's about having a functional awareness, understanding the diversity of bodies, knowing about safety in the poses and in sequencing. You'll learn about your own patterns and physical habits as well as how to safely teach others.
The feedback from grads that we get about our program is that it is more a Life training. So while we go over asana, anatomy, teaching methodology, philosophy and you leave with a much richer understanding of the body and kinesthetic movement – this is all for the purpose of seeing yourself more clearly.
We believe this is the essence of Yoga. And we believe we need to endeavor to that first before we stand up in front of a group and ask them to do it.
So what is the difference between the tracks?
As part of the Professional Track, you will complete a full 200 hr Yoga Teacher Training and meet all requirements to register with the Yoga Alliance. This includes weekend hours, homework, practice teaching and a final practicum.
You will not get a script. We do not use a prescription-based approach to asana.
Each person is seen and treated as an individual with a life story in his/her body. It is not the "easy" way to teach or practice – it asks for our attention, presence, practice and skill. All things we explore together in each training weekend.
Specific coursework includes:
The Art of Teaching

How to teach the poses safely

Touch and adjustment

Understanding opposing action

Reading a group

How to teach individuals, not the room

Finding your own dialogue and voice

Injury prevention and what to do if someone shows up with an injury

How to best support expectant mothers, those with a scoliosis, and other special circumstances

Business development and industry insights

AND everything listed under the Personal Track below
As part of the Personal Track, you will attend most weekend hours, excluding practice teaching sessions, and you'll have slightly adapted bi-weekly packets (less homework!).
This level of education is not typically available to those interested in their own development without also having to pay for and complete teaching requirements.
You'll get skillful and expert guidance on the techniques of physical practice, a structure for learning the full spectrum of Yoga, a supportive community and accountability. This program is based around learning how to integrate the practice of Yoga more broadly and deeply into your life.
Coursework exploration includes:
Yoga philosophy including the Yamas and Niyamas, the Yoga Sutras, the Bhagavad Gita and some Buddhist philosophy

Individualized understanding of yoga asana

Practical application of the chakras

How Ayurveda can support your health

Why what you've been told about normal standing posture doesn't work

The subtle brilliance of breathwork

The power of meditation

Practical anatomy and movement

How to work with your own injuries

and so much more…
Yoga School is for anyone wanting to:
Steep in Yoga (with the big Y)

Increase their understanding of poses, breathwork, history, philosophy and modern application

Have more support around Yoga study and practice

Learn to teach Yoga (if that is your desire) from a practical and intuitive place

Have play and fun as part of their spiritual practice

Get personal with their own life
Format and Dates
2018 Yoga School is currently in session. Please contact me for information about upcoming programs.